CELEBRITIES
---
As I travelled the world competing in Scottish Heavy Events competitions, I have been blessed to meet many wonderful people. Some of these people are well known and others may not be, however, all of them are equally respected.
---
Robin Williams and I in Scotland
2 years later he signed the picture
---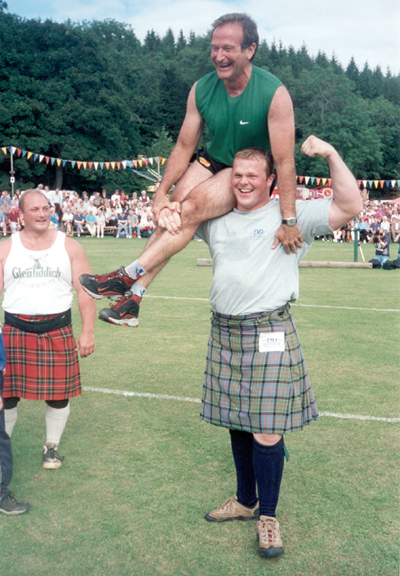 Clowning around at the Lonach Highland games
---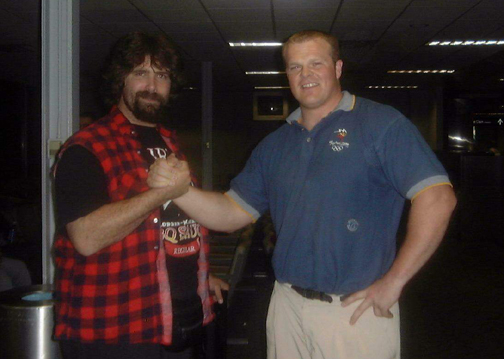 Mick Foley and I in Minnesota
---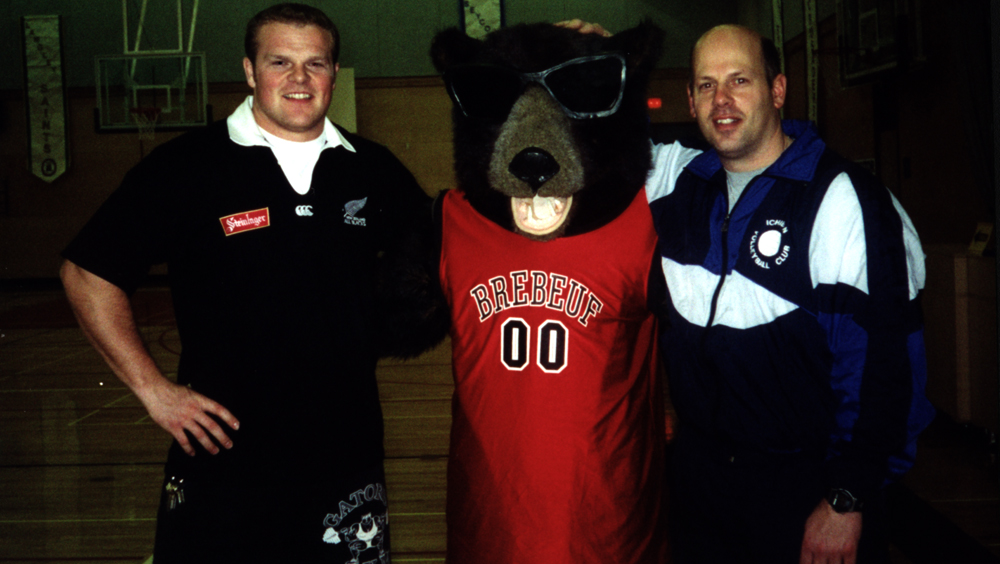 Mr. Mac Donald, the school bear and Mr. Green at St. John Brebeuf
---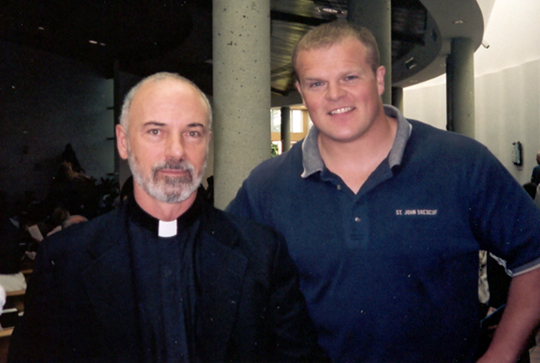 Fr. John Corapi and I at a conference
---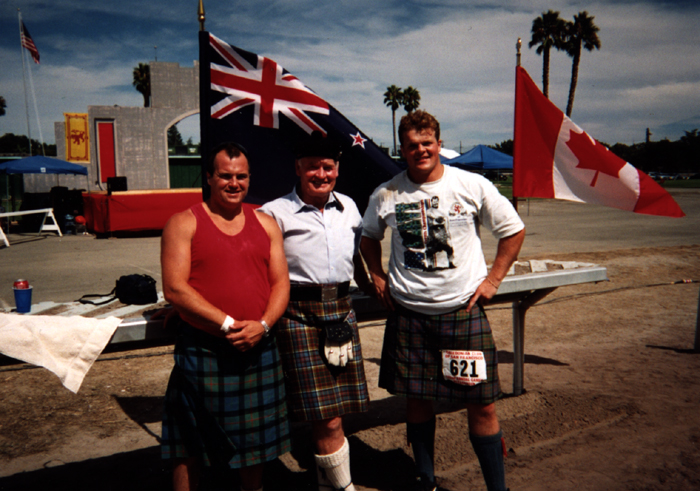 Alistar Gunn, the legend Bill Anderson and myself in California
---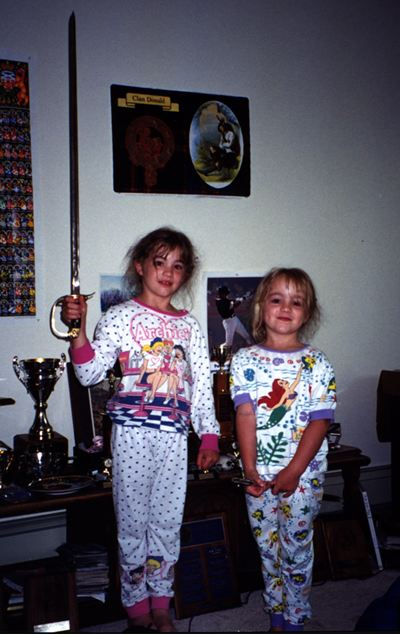 Natasha and Ariel
---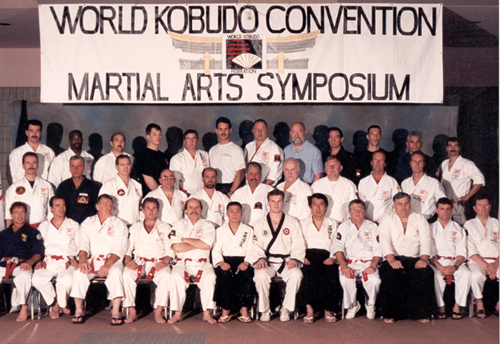 Martial Art Insructors from around the world
---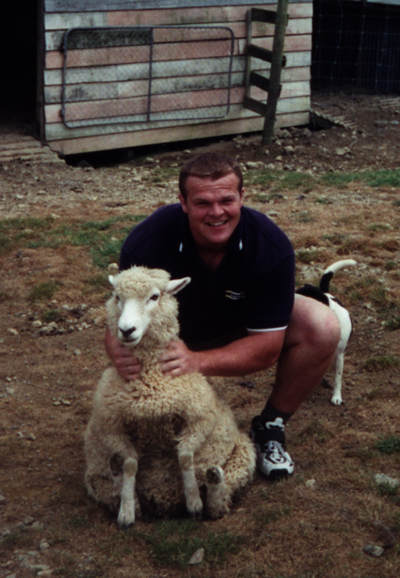 Molly - the first cloned sheep
---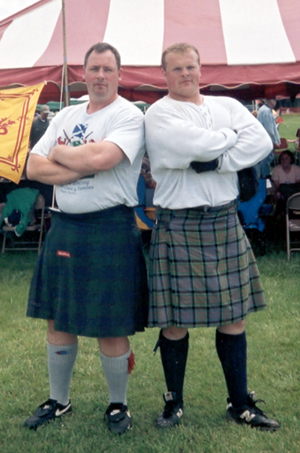 Petur Gudmunson from Iceland
---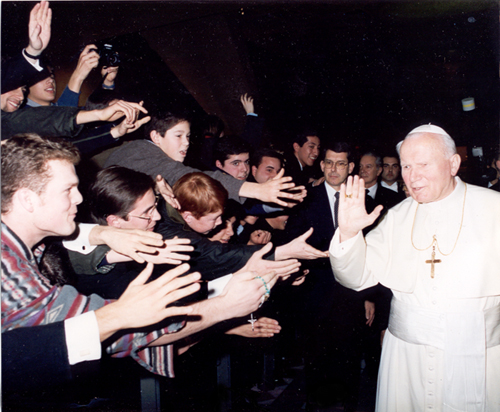 Meeting Pope John Paul II in Rome
---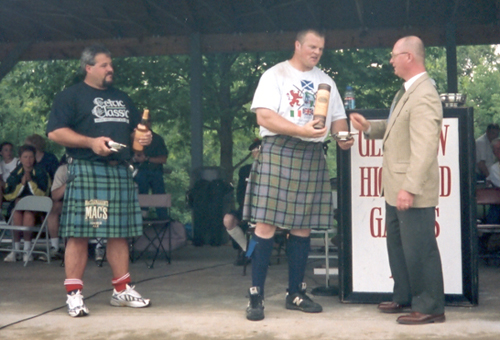 Ryan Vierra and I receiving Scotch in Kentucky
---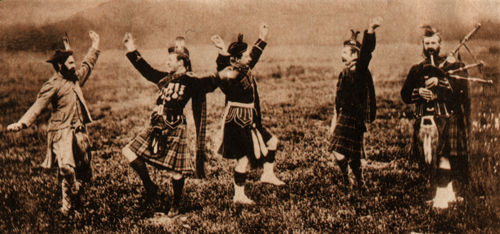 The pioneers of the Highlands
---
Don Fraser presenting me the winning cup at the NewZealand Highland games

---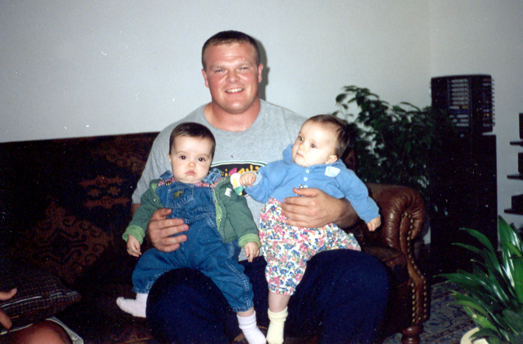 The Twins.